Inspiring Youth Across all the Continents
"THE POWER TO CHANGE THE SOCIETY AND THE WORLD"
S!NERGY: Students x Ideas x Energy
S!NERGY is an event initiated by International Association of Youth and Students for Peace (IAYSP or YSP) in Japan and has started to spread to the other countries IAYSP is working in. It is a platform for students to share their projects and ideas in a professional setting. A group of judges made up of distinguished leaders of the community vote along with the audience on the best idea and presentation. The winner receives a grant to help further their idea or project.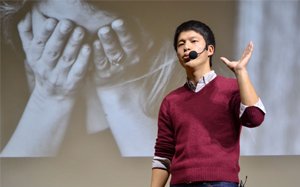 Global Youth
S!NERGY encompasses a global network of passionate youth leaders dedicated to creating positive change through health, education, and leadership programs
Ideas
S!NERGY harnesses the power of youthful ideas to change society and the world.
Energy
S!NERGY propels youth and fills their hearts the impulse and energy to undertake projects that can solve the problems faced in the world today
MUST WATCH